Shows for Seniors:  Taking music into the senior homes has been a treat. I love singing oldies and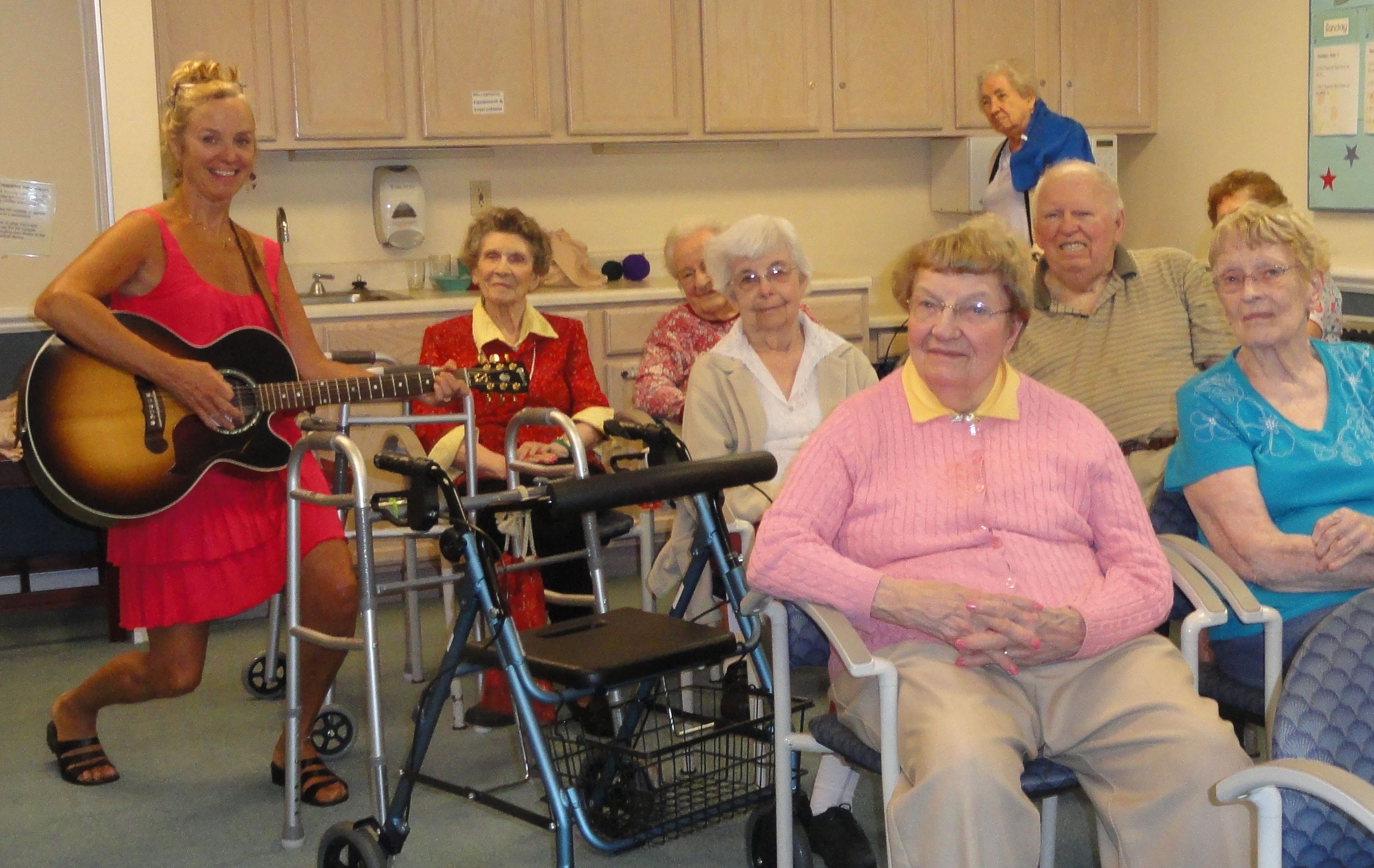 standards, from folk songs, swing, county to big band,  I want to take the audience on a Nostalgia Trip down memory lane. I strive to encourage audiences to participate on whatever level they are comfortable. If they want to sing, dance, clap, laugh or sway, I'll help them celebrate in their own way and make it easy for them to join in the fun. It's all about connecting with the audience, so every performance is a unique experience because of who shows up. I love that.   
Want to know what's new in Palamazoo?