Solo Susan (Bluesy Suzy): Soulful, bluesy, roots rockin' jazzy pop are just a few of the ways folks describe my music. I sometimes  throw in some alternative country swing and funk. I find with music, there are many ways to explore blues and joy, there are shades of purple and hues of turquoise. I like to give audiences another angle or perspective to consider while keeping the music sweet, sassy, clever and fun.  
I started out playing traditional and cover tunes and quickly discovered my own voice writing my own songs. I appreciates good songwriters and share some familiar favorites from mentors that have paved the way. In concert you might find me playing slide, electric, acoustic six or twelve string guitars, or a washboard, or....what ever finds me.  Thanks for all your support through the years. I hope to never quit learning and sharing my joy of music. I look forward to seeing you at a concert in the near future! * Susan often performs solo, duo and with her wonderful band.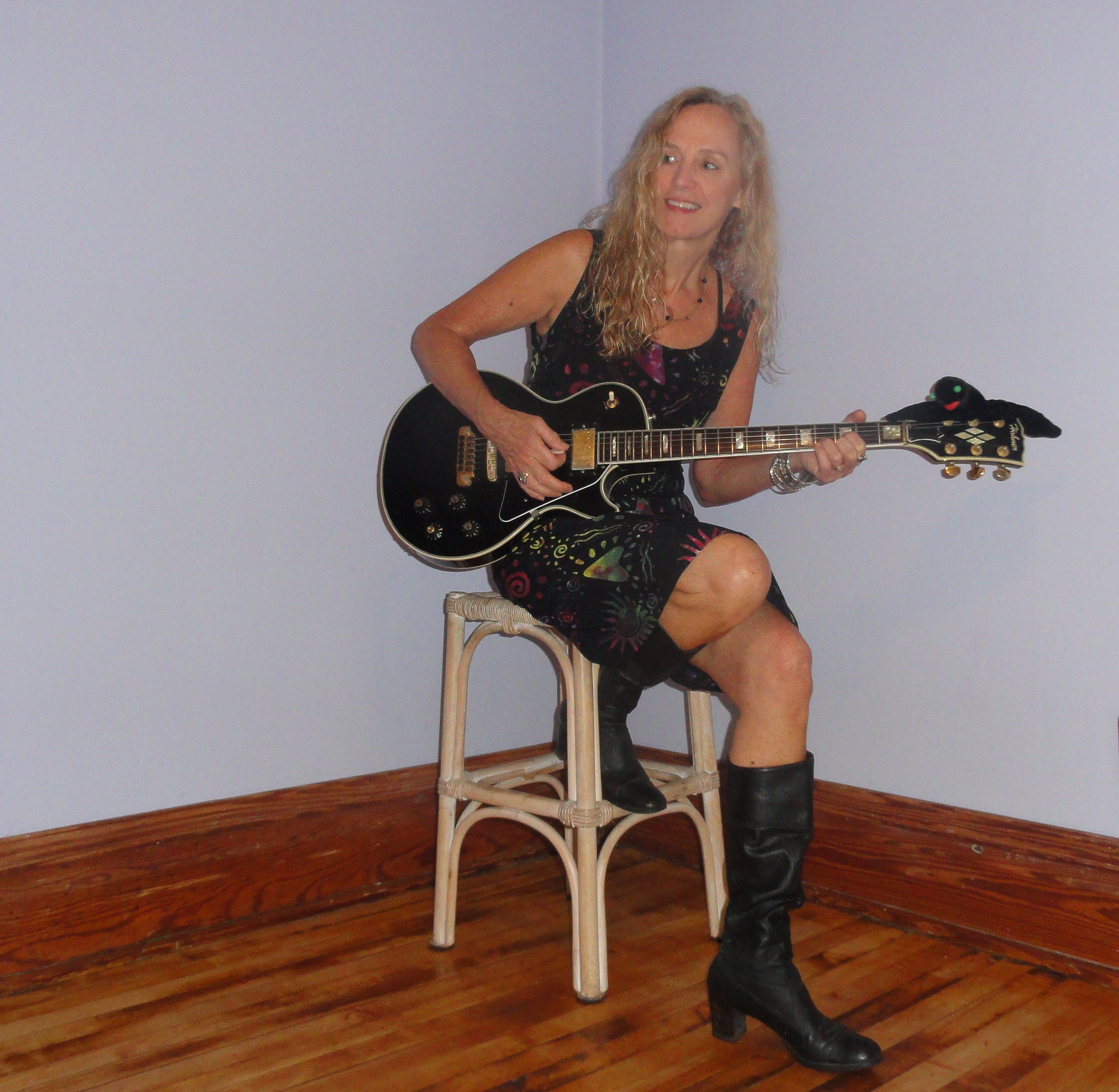 Want to know what's new in Palamazoo?
Previous events
Susan Harrison (Bluesy Suzy )
Susan Harrison (Bluesy Suzy )
Susan Harrison (Bluesy Suzy ) & Palamazoo